For specific Gear items, see Category:Gear.
To find out how the in-depth Gear system works, see Gear Prefixes
Gear are looted items that may be used to augment the hero's stats during gameplay. This can include stats such as health, shields and resistance. For players of Borderlands, this loot system will feel somewhat familiar. Gear comes in 'packs' that can be obtained in multiple ways including defeating bosses, leveling a player's Command Rank, complete Challenges, leveling the Hero or by purchasing them in the Store using credits earned in the game. The amount of credits earned each match will depend on performance and success. Depending on the Gear, some improvement of specific stats may come at a cost of lowering that of another. 
Packs containing a single piece of loot may also be found as random drops during a match. Players do not need to compete for them as the loot is distributed among all the players of that team.  
Gear comes in five different tiers: Common (Grey), Uncommon (Green), Rare (Blue), Epic (Purple) and Legendary (Orange). Each piece has an activation cost and a selling value, which increase as Gear goes up in tiers. 
The cost of Gear is spent in Shards, an in-game type of currency that is gathered in all game modes. If the player has collected enough shards to activate a specific piece, that piece will be available for activation, and viewable on the lower right side of the player's UI. Pressing the corresponding button will bring up a menu that will show which pieces of Gear can be activated. Active pieces of Gear are marked with a thunderbolt icon, and Gear the player cannot afford to activate are marked with a red cancel icon. 
The cost for each specific piece of Gear varies depending on the strength of their attributes, but can cost less if the specific piece of gear has any negative attributes. Some Common Gear with negative attributes can even cost zero Shards, and can be activated immediately. The sole exception to the cost rule is Legendary Gear, which will always cost 1,800 Shards to activate, regardless of the power of their attributes.  
Unlike activation costs, Sell values are fixed for each tier of Gear. Common Gear can be sold for 10 credits, Uncommon for 25 credits, Rare for 70 credits, Epic for 150 credits, and Legendary for 250 credits. Character Specific Legendary Gear is unique as it is worth 0 Credits.
Before a player can activate a piece of Gear, it must be placed in a loadout. The loadout is accessible in the Command Menu from the main screen. Players will be able to see all the Gear that has been unlocked as well as gear packs that have not yet been claimed and opened. On the left side of the screen, players will see their current Loadouts. These can be filled and altered by clicking on the gear they want to use, then clicking in the loadout they want to use it in. Gear in current loadouts can be exchanged for different ones if desired. Players can only take one loadout (3 Gear choices) with them into any match, so it is important to set them up appropriate to the hero they plan to use. You unlock loadouts over time, up to a maximum to 6, at which point you will have to buy more loadouts with credits, up to a maximum of 9 loadouts. One extra loadout costs 4750 credits.
Gear Type
Stat
Eldrid version
Jennerit version
LLC version
UPR version
Rogue

version

Wrench
-x% Buildable Cost
Tempestian Cred-Stick
M.R. Skeleton Key
Handyman™ Multi-Tool
"Screwdriver"
Battery
+x% Maximum Shield Strength
Internal Capacitor
Vanadium Battery
Bunkermax™ Booster
"Old Fashioned"
Boots
+x% Movement Speed
Clawshorn Sandal
Exo-Greaves
Double-Time Treads
"Boilermakers"
Armor Vest
+x% Maximum Health
Eldrid Bio-Weave
Cellular Condenser
Haute-couture Kevlar
Tuf-Stuf™ Combat Mesh
Shoulder Plate
+x% Damage Reduction
Ekkuni Scalemail
Gilded Pauldron
TurtleGard™Armor
"Painkiller"
Gauntlet
+x% Attack Damage
Ekkuni Wristguard
Endoskeletal Graft
Duelist Glove
"Stinger"
Syringe
+x Health Regeneration per Second
Regrowth Serum
Artificial Vitae
Nano-repair Injector
Rejuvenix™ Booster
Medal
+x% Skill Damage
Golemic Sigil
Ability Catalyst
Cognitive Predictor
"Bloodhound"
Blade
+x% Attack Speed
Aelfrin Warblade
Retracting Wristblade
Ostentatious Saber
"Hurricane"
Magazine
+x% Reload Speed
Stalker Rounds
Ammo Bulter
Hailfire™ Mags
"Sidecar"
Medkit
+x% Heal Power
Remedy Box
Tissue Synthesizer
Massage Bots
MyFirst™ Med-Kit
Amulet
+x% Healing Received
Symbosis Rune
Sustainment Siphon
Nanny-Bot Transponder
U.P.R. "Hurt Locket"
Eye Piece
+x% Critical Hit Damage
Glyph of Insight
Optical Implant
Dapper Monocle
"Aviator"
Shard Artifact
+x Bonus Shards per Second
Shard Extractor
Wealth Redistributor
QuickCash™ Miner
"East Money"
Coil
-x Second Shield Recharge Delay
Metabolic Failsafe
Platinum-Plated Coil
SureStart™ Coil
"Kamikaze"
Shield Emitter
+x Shield Recharge per Second
Bio-thermic Converter
Luxury Regulator
HoldFast™ Recharger
"Matador"
Helmet
-x% CC Duration
Aztanti Aventail
Synapse Shielding
U.P.R. Brain Bucket
"Corpse Reviver"
Pocket Watch
-x% Cooldown Time
Ancient Sundail
Bio-rhythmic Timer
U.P.R. SpecOps Watch
"Greyhound"
Bottle
+x% Sprint Speed
Spirit of Wind
Neural Accelerant
Ener-G!™ Power Drink
"White Lightning"
Stock
-x% Recoil
Vigilant Shock Pad
Shoulder Massager
Shot-Lock™ Stock
"Salty Dog"
Disruptor
+x% Shield Penetration
Phasic Disruptor
Bourgeois Bypasser
U.P.R. Breach Kit
"Rusty Nail"
Legendary Gear
Edit
A list of all Legendary Gear and where/how to get them can be found here:

(The list can also be filtered to only show items with a desired primary stat)
---
Every Legendary Gear costs 1800 Shards to activate and can be sold for 250 Credits. Legendary items are special as they contain the usual primary and secondary benefits (stat boosts) but also have an additional third benefit which can give different bonuses than just stat boosts.
There are two types of legendary gear:
General Legendaries
Character Specific Legendaries.

General Legendaries can be obtained in by killing a Boss in Story Mode or by opening Loot Packs.
Both sources have their own pool of Legendaries, so you only get a specific Legendary through either source, not both. The drop rates for Legendary Gear are rather low and slightly randomized by giving each Boss and each Loot Pack not one single but a few Legendary items to be droppable, making it somewhat difficult to get a certain Legendary item. Additionally, the Story Mode pool is further split by difficulty, into a Normal and an Advanced pool, though you can still get Normal Legendary Gear when playing on Advanced difficulty, but not vice versa.
Character Specific Legendaries can only be obtained by completing all five lore challenges of the individual character. Those Legendaries contain the usual primary and secondary stat boosts for any character activating it and, as every Legendary Gear, they also have an additional third benefit. However, the third benefit of Character Specific Legendaries will only grant a bonus to a specific character, as stated in their individual gear description.
Gear items marked as legendary rarity (orange) with a lower Shard cost than 1800 can exist but those also don't have the third benefit, which would be usual for Legendary Gear, making them buggy and stated as a wrong rarity.
The following list contains all unlockable Character Specific Legendary Gear.
Complete Alani's Lore Challenges to receive this character's legendary item:
Complete Ambra's Lore Challenges to receive this character's legendary item: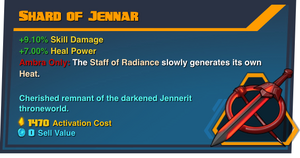 Complete Attikus' Lore Challenges to receive this character's legendary item: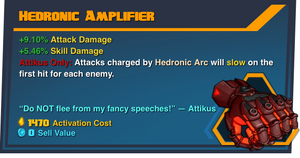 Complete Benedict's Lore Challenges to receive this character's legendary item: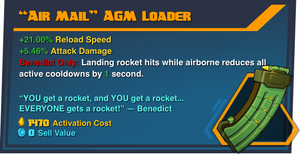 Complete Boldur's Lore Challenges to receive this character's legendary item: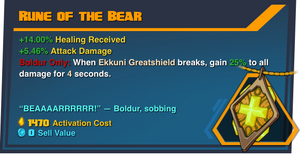 Complete Caldarius' Lore Challenges to receive this character's legendary item:
Complete Deande's Lore Challenges to receive this character's legendary item:
Complete El Dragón's Lore Challenges to receive this character's legendary item: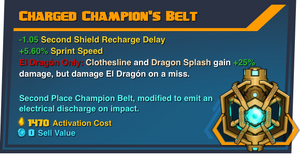 Complete Ernest's Lore Challenges to receive this character's legendary item: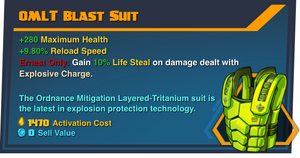 Complete Galilea's Lore Challenges to receive this character's legendary item:
Complete Ghalt's Lore Challenges to receive this character's legendary item: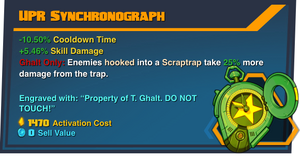 Complete ISIC's Lore Challenges to receive this character's legendary item: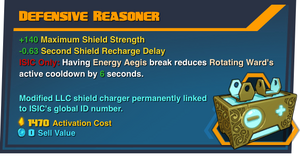 Complete Kelvin's Lore Challenges to receive this character's legendary item:
Complete Kid Ultra's Lore Challenges to receive this character's legendary item: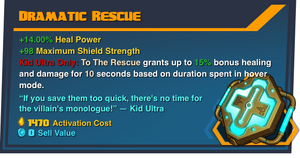 Complete Kleese's Lore Challenges to receive this character's legendary item: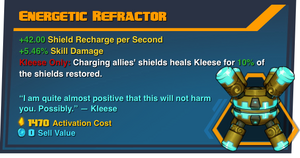 Complete Marquis' Lore Challenges to receive this character's legendary item: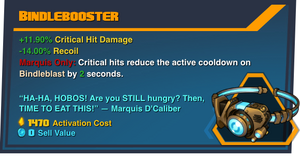 Complete Mellka's Lore Challenges to receive this character's legendary item: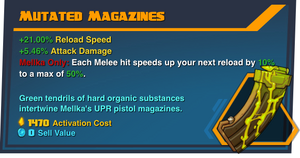 Complete Miko's Lore Challenges to receive this character's legendary item:
Complete Montana's Lore Challenges to receive this character's legendary item: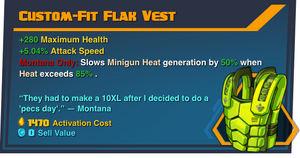 Complete Orendi's Lore Challenges to receive this character's legendary item: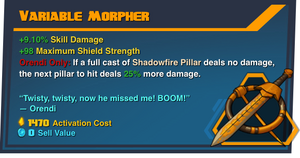 Complete Oscar Mike's Lore Challenges to receive this character's legendary item: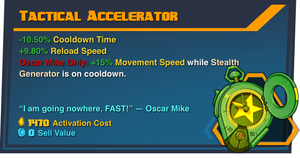 Complete Pendles' Lore Challenges to receive this character's legendary item: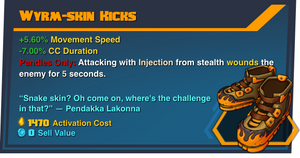 Complete Phoebe's Lore Challenges to receive this character's legendary item: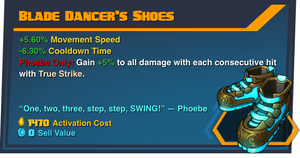 Complete Rath's Lore Challenges to receive this character's legendary item: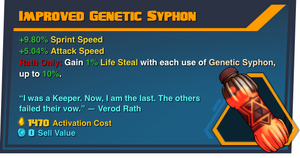 Complete Reyna's Lore Challenges to receive this character's legendary item: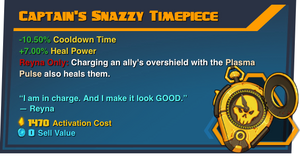 Complete Shayne & Aurox's Lore Challenges to receive this character's legendary item:
Complete Thorn's Lore Challenges to receive this character's legendary item: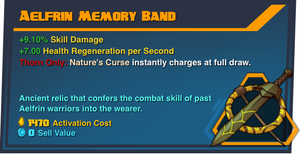 Complete Toby's Lore Challenges to receive this character's legendary item: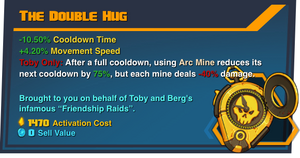 Complete Whiskey Foxtrot's Lore Challenges to receive this character's legendary item: