For the Character Lore, see Character Lore.
Lore Challenges
Edit
| | |
| --- | --- |
| Wings of Valor | Fire 500 grenades while under the effects of Power Egg's Attack Mode. |
| The Demobird | Deal 10,000 damage to enemies with Ernest's Explosive Charge before it hits the ground. |
| Fellowship of the Flightless | Complete 3 matches while on the same team as Toby. |
| Grenades and You | Score 100 direct hits with Ernest's grenade launcher. |
| RE: Worthless Pukes | Deal 25,000 damage to other Peacekeepers. |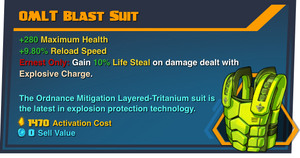 Ad blocker interference detected!
Wikia is a free-to-use site that makes money from advertising. We have a modified experience for viewers using ad blockers

Wikia is not accessible if you've made further modifications. Remove the custom ad blocker rule(s) and the page will load as expected.