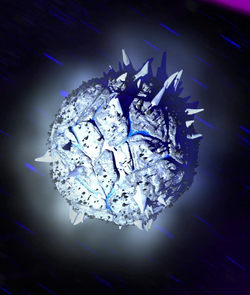 Bliss is an active world where the Peacekeepers settled in, and where some events of the game take place.
Description
Edit
Bliss is one of 5 biggest (and 52 overall)[1] moons of the gas giant planet Nylo in the Solus system.
Locations
Edit
Known Denizens and Wildlife
Edit
Bliss is the smallest of worlds were Battleborn is taking place.
References
Edit
↑ Bliss: The Home the Peacekeepers Deserve - Battleborn (Official Website)